Woodbury University, School of Architecture                                                                                          Instructor:  Yi-Hsiu Yeh                                  .                                                                                                Spring 2017                                                                                                                                      Software: Rhino and Grasshopper
Various skills used in two- and three-dimensional methods of representation employing digital media are introduced, with an emphasis on their use as design tools that merge traditional and electronic techniques. The shift from primitives (cube) to surfaces and lines will be marked by a shift from Rhino to Grasshopper as the primary means of the design generation. Case study projects introduce students to exceptional examples of architecture that build an intellectual foundation and advance the understanding of a specific topic. The combination of grasshopper and a case study project will ensure that one foot is planted firmly in the present while the other is planted in the past. It's the ambition of this course that students develop an understanding of the relationship between yesterday and today.
I analyzed and recreated the Lovell Beach house designed by Rudolph Schindler (1926). Plans, sections, and wall sections were made to have a better understanding of how the house was made.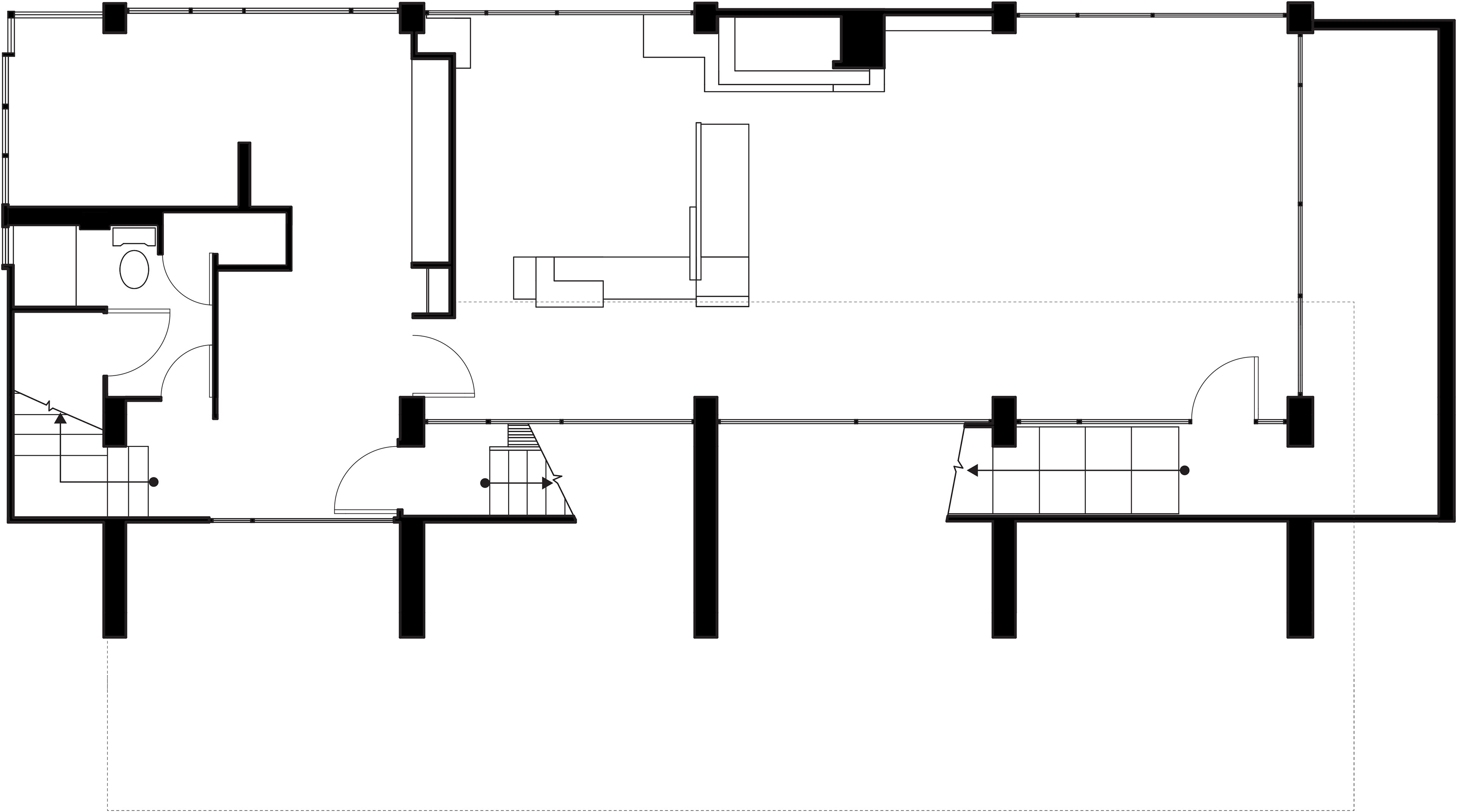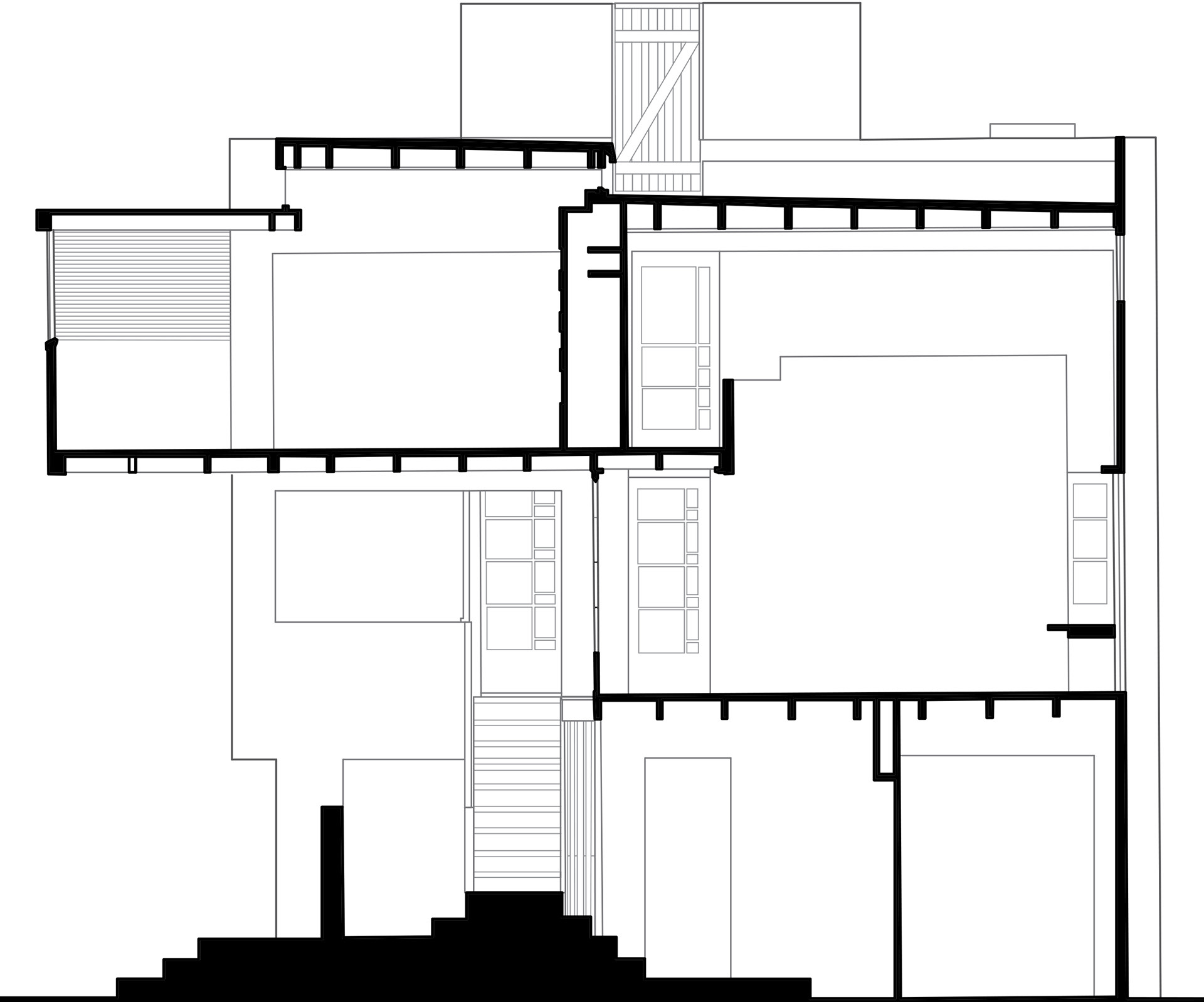 A. Roof construction: Composition roof on 1" - thick ship-lap boards supported by 2x6 redwood joists at 24" on center. Blocking of various sizes is placed between the ship-lap and the joist to achieve the slope necessary for drainage.
B. 2x8 Wood beam faced with 1" stucco
C. Glass between the wood frame
D. Plaster ceiling with casing bead
E. Wood-and-glass door. The balcony was closed in and the doors were modified into windows.
F. Floor construction: 1" wood boards spanning between 2x8 redwood beams 24" on center.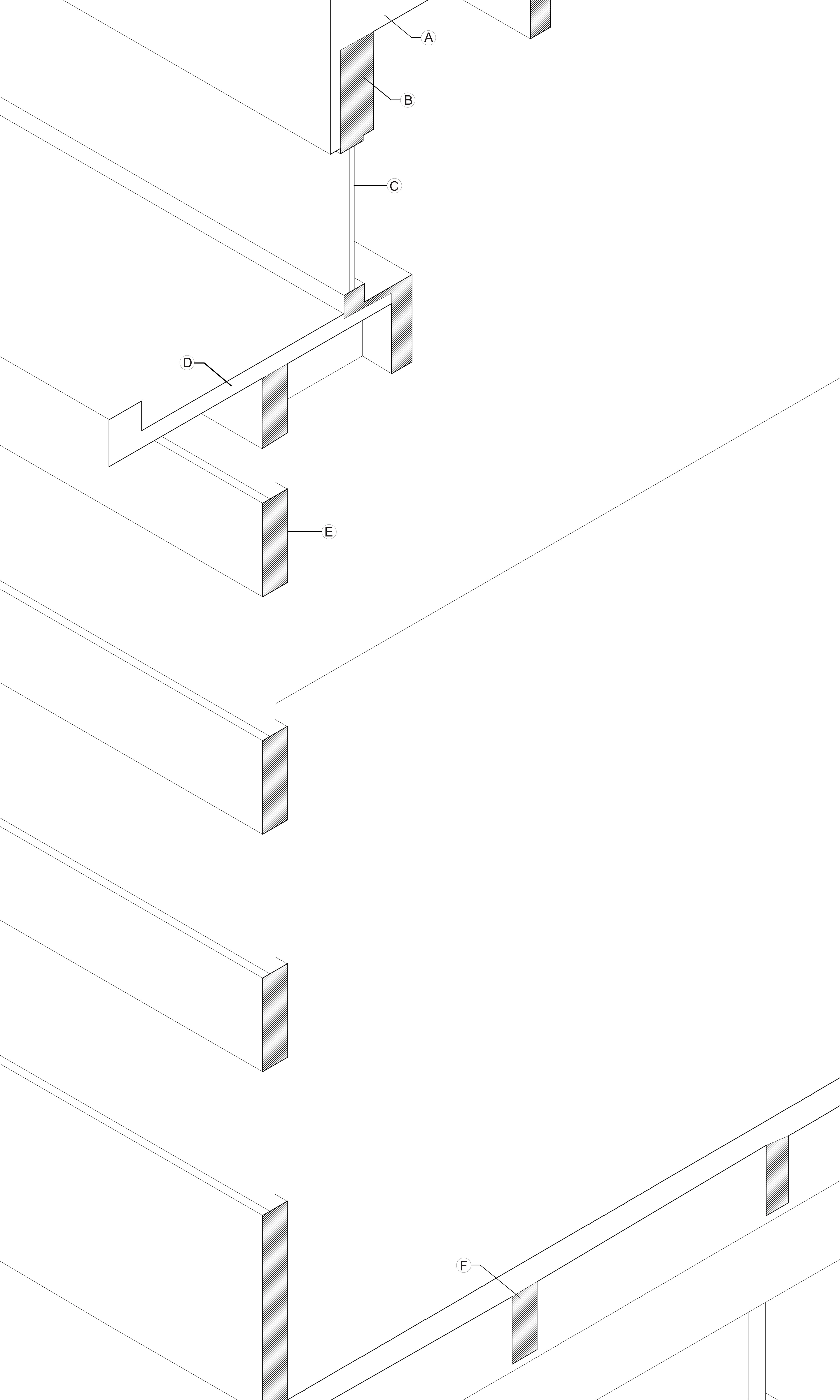 Grid Study

The intention of this portion of the course was to understand and explore new forms of architectural expression. Grids were developed on grasshopper and layered on top of each other with different line weights to unique grid patterns.