Woodbury University, School of Architecture                                                                                          Instructor: Eric Olsen                                                                                                                                Spring 2019                                                                                                                                      Software: Revit
The fire station typology is ideally suited for a comprehensive studio in that it is relatively fixed programmatically and is somewhat ancillary to the everyday public realm. Rather than fixating on provocative programmatic juxtapositions or transformative sociopolitical arenas, the architectural design effort can be directed more toward spatial, material,


environmental, and tectonic innovations. This is especially important in the comprehensive studio, where our goal is to simulate architectural practice and to zoom in as closely as possible to the real systems and assemblies that make up a building, all while maintaining fundamental conceptual clarity.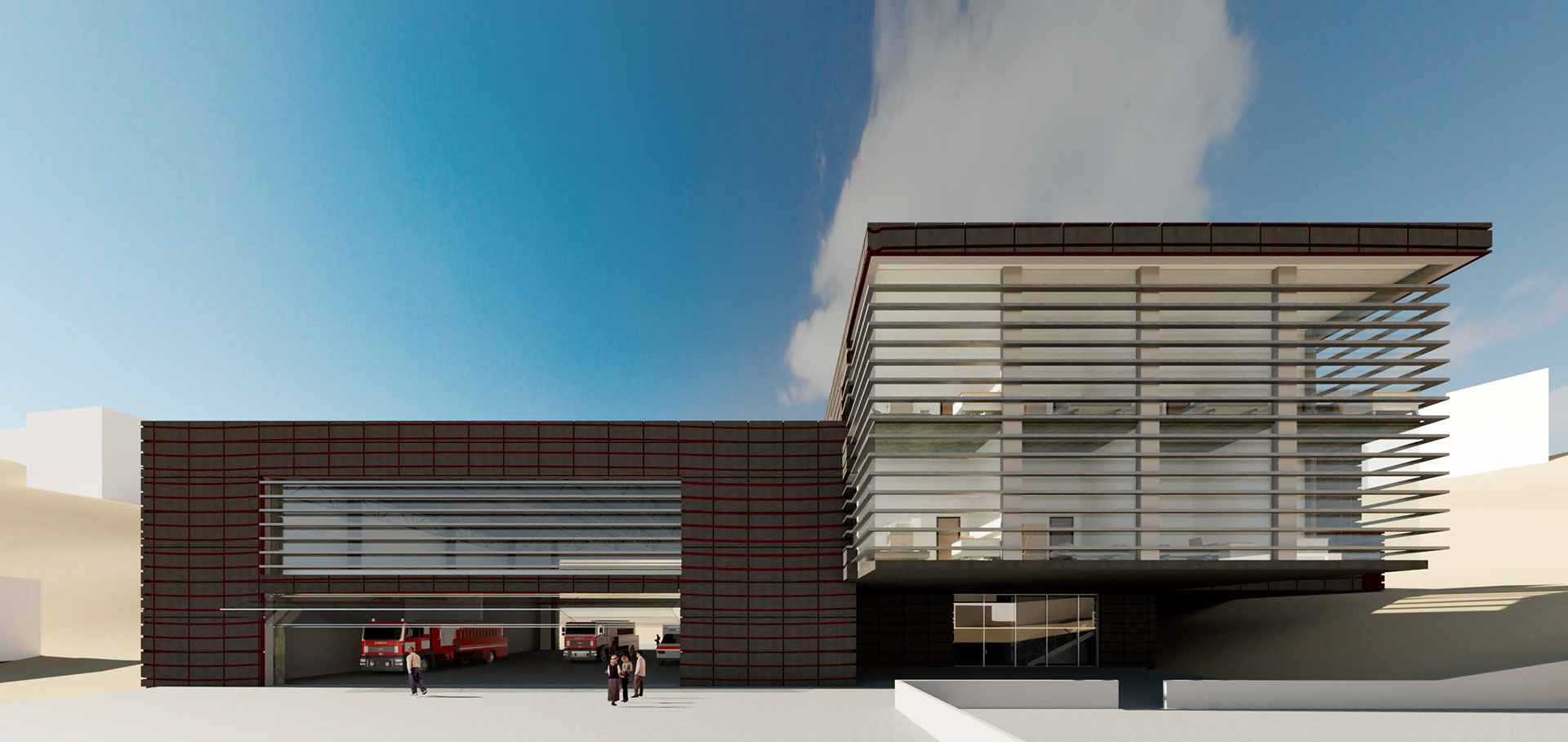 T

his Fire Station would be equipped to respond to unique emergencies of the site due to its proximity to the entrance to the Santa Monica mountains and beach. The facility includes traditional functions that support the everyday life of the inhibitions of the fire station such as dormitory and administration along with unique functions to the site such as a wilderness welcome center and a training tower. The site of the fire station is the gateway and entrance to a frequently used hiking trail, Los Liones trail-head that is connected to both Topanga State Park and the Santa Monica Mountains National Recreation area making the wilderness welcome center essential to the fire station.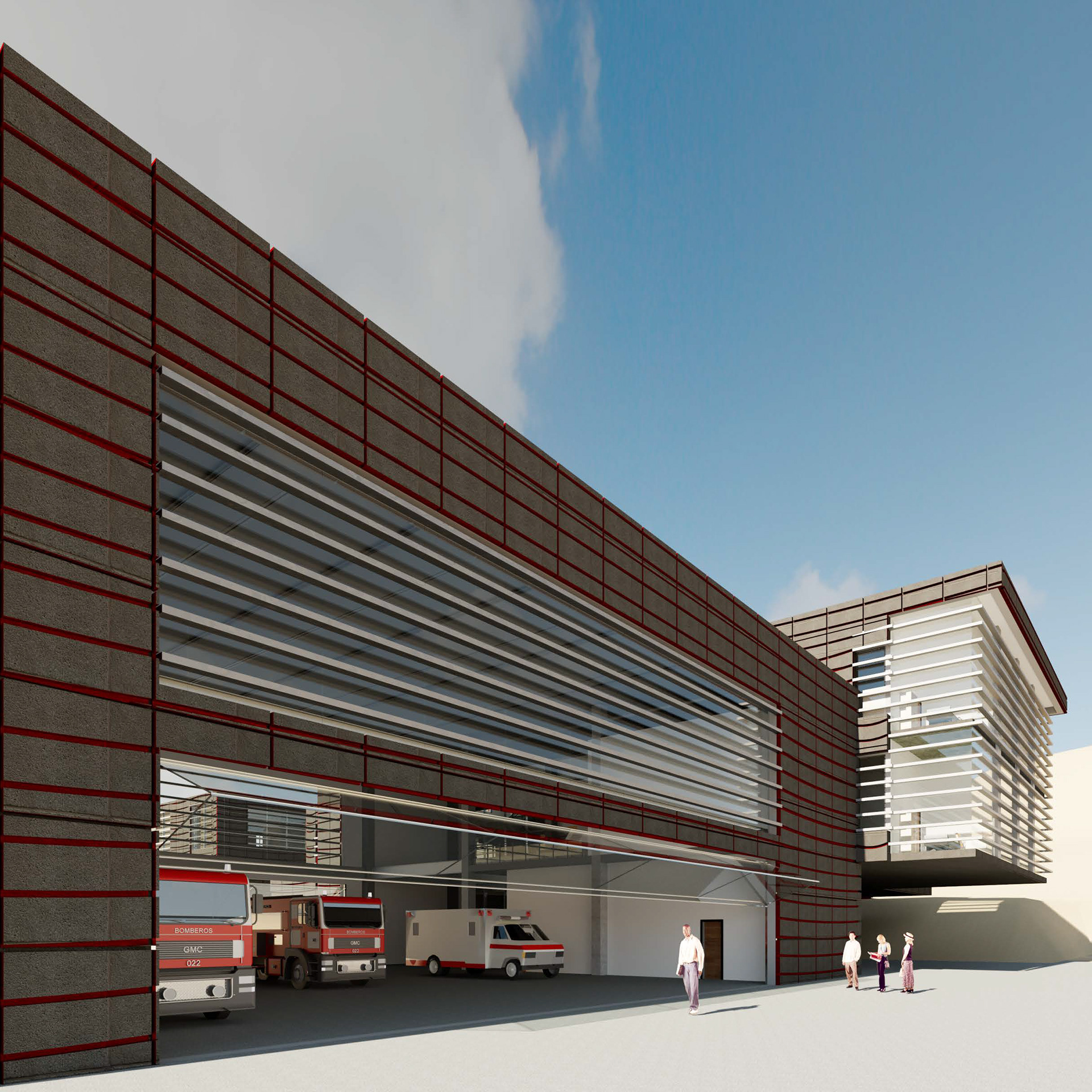 2. Air Infilitration Barrier
9. 1/2" Gypsum Wall Board
12. Waterproofing Membrane
20. Cast-In-Place Concrete