Woodbury University, School of Architecture                                                                                          Instructor: Paulette Singley                                                                                                                          Fall 2018                                                                                                                                          Software: Grasshopper and Rhino
Through critical analysis and comparison of the historical, contemporary, and multi-cultural evolution of houses and housing, the studio addresses the form and meaning of the dwelling with a discussion that juxtaposes interior vs. exterior space, public vs. private space, community vs. the individual, and traditional vs. non-traditional families. The studio focus is divided between the single-family dwelling and multiple-unit housing typologies.

Frog Town Housing Complex
Frog Town is a unique site with major changes happening. The current residents of the area are faced with the gloom of gentrification. Most housing is single-family units. Proposed is single-family and multiple-unit housing typologies. Portions of the existing housing unit are to exist with the new housing complex. The new housing complexes intertwined with each other to create units of different sizes to meet the needs of residents. The roofs are accessible to the residents and provide different functions and needs to the community such as community gardens are sitting areas. On the site are additional community spaces for community events or gatherings as well as spaces for streets and larger areas toward the LA river for farmer markets.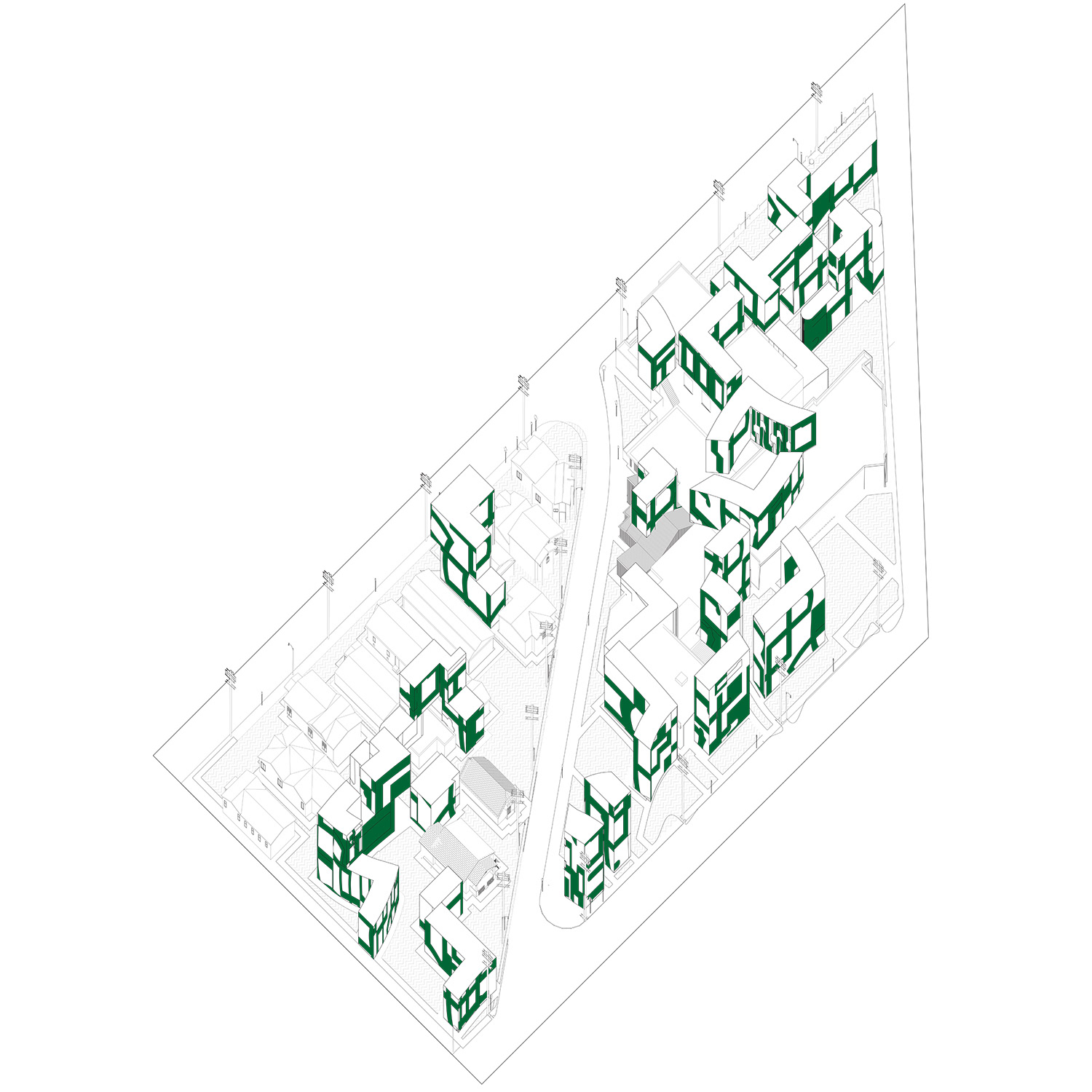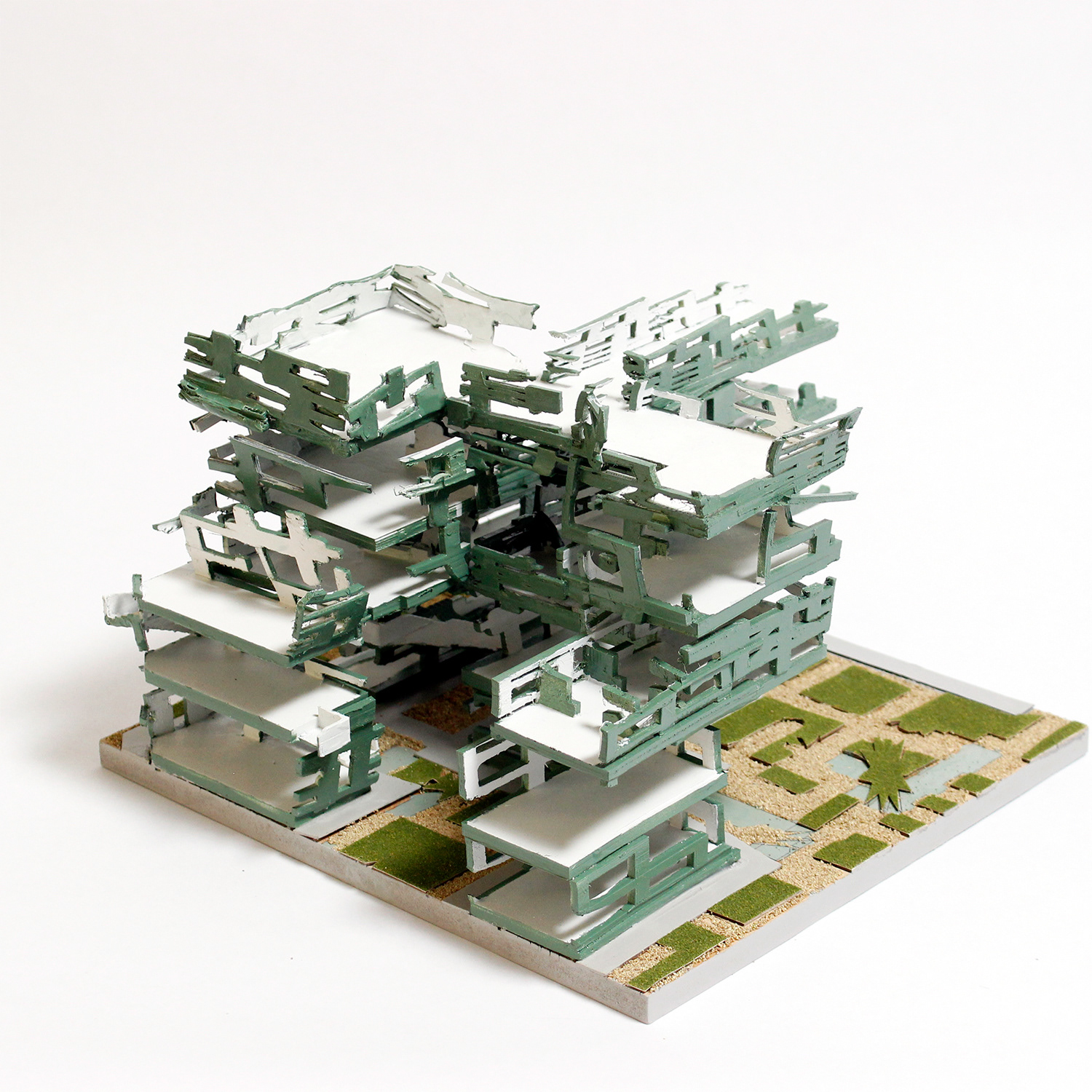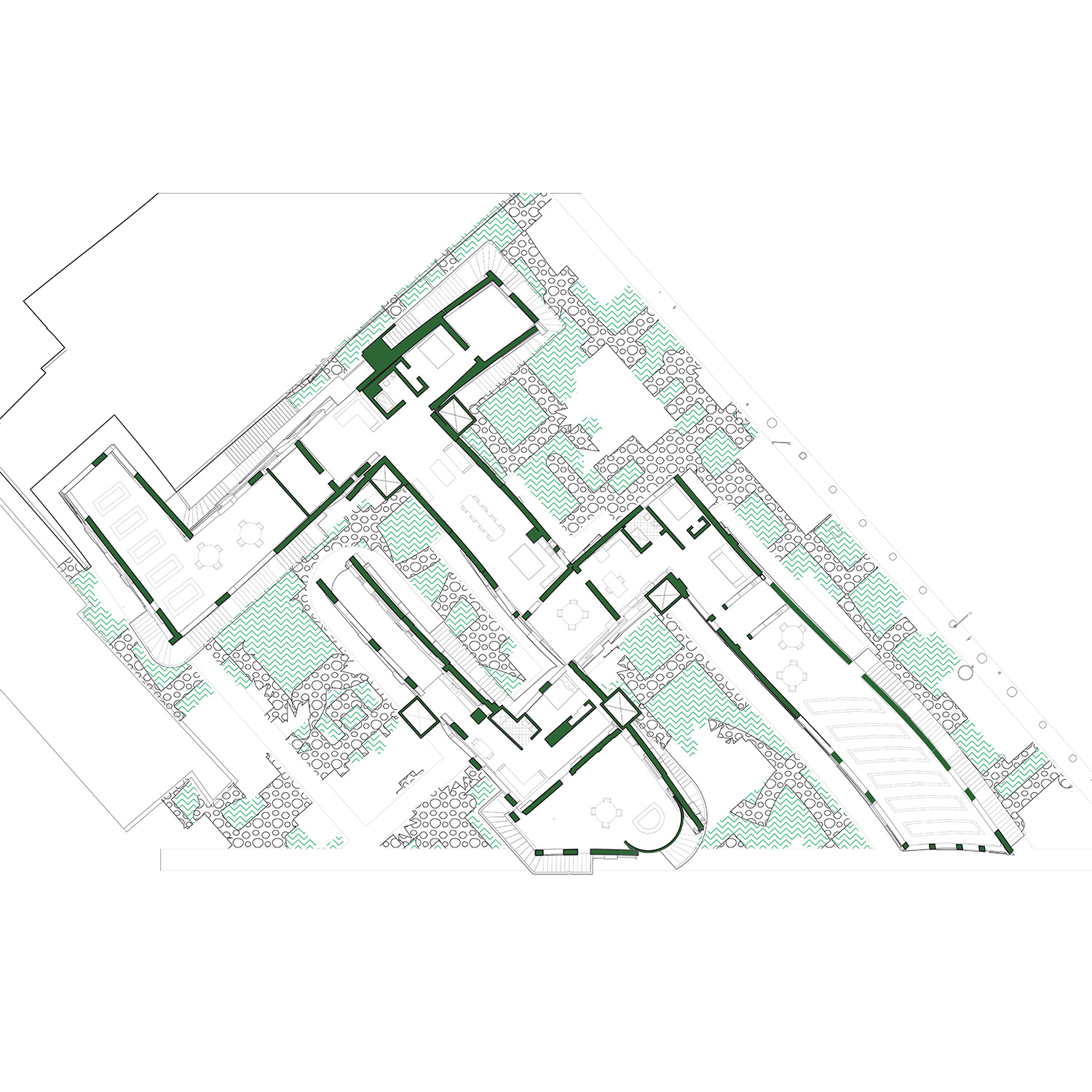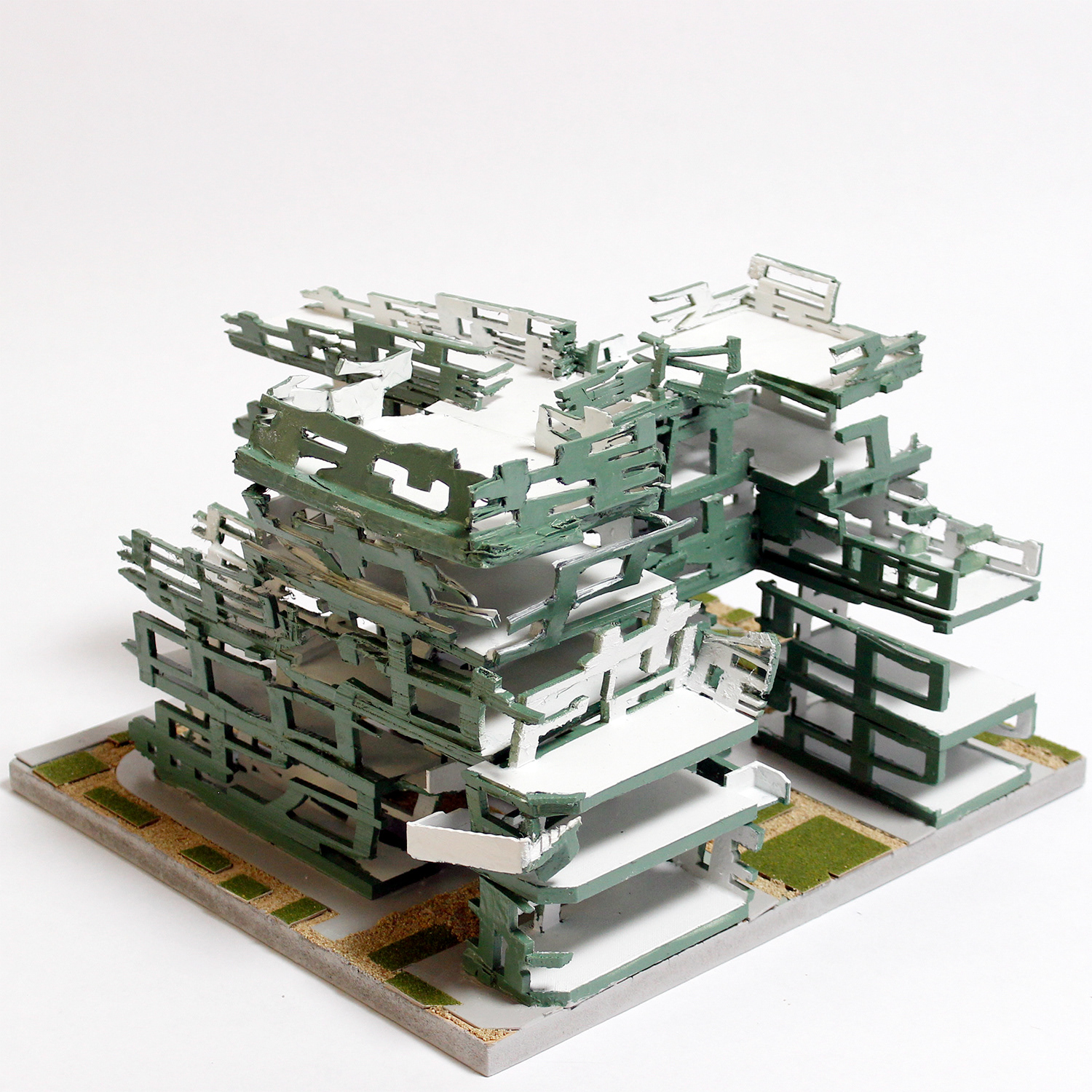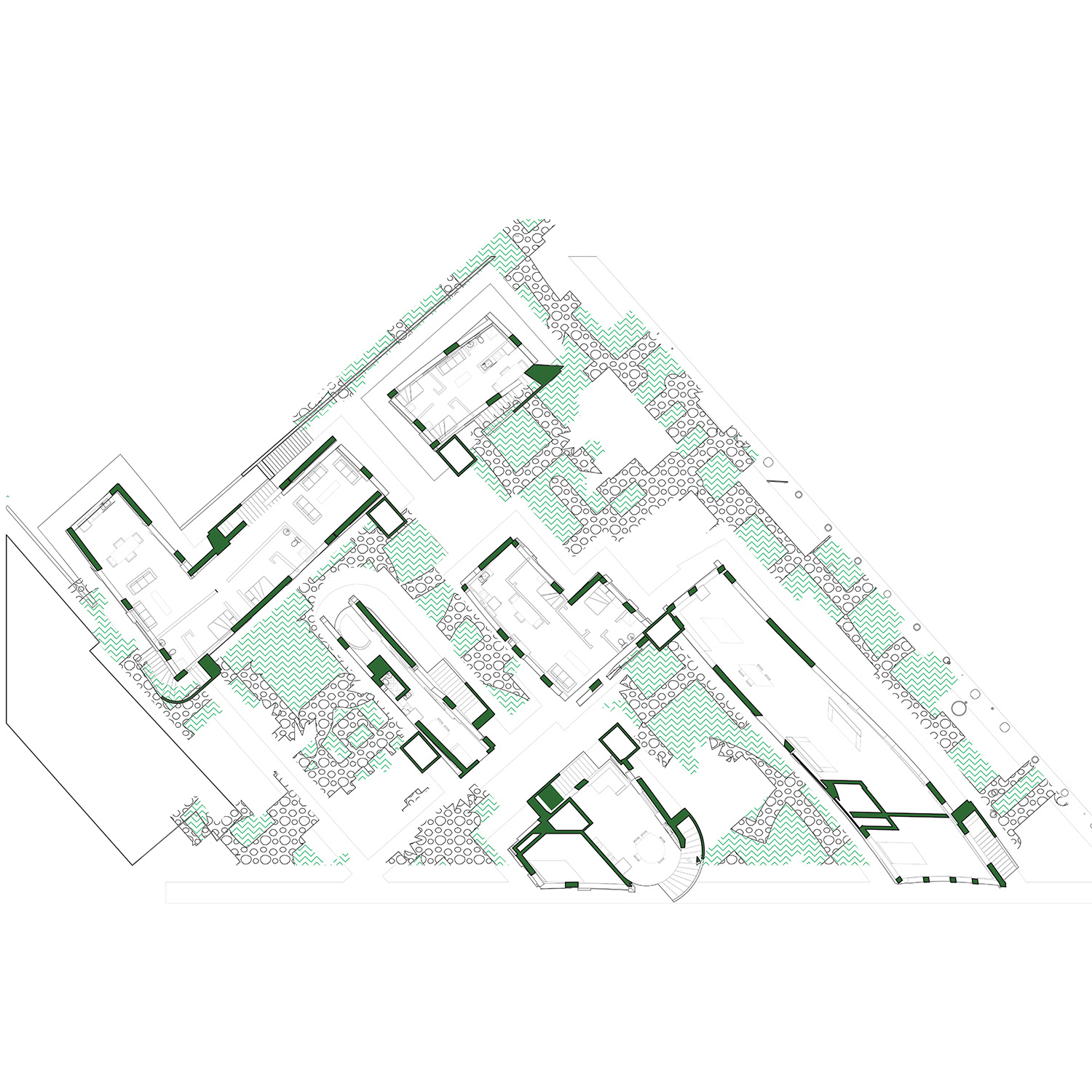 Two paintings, Bridget Riley's Bagatelle and Josef Albers' Mitered Squares were analyzed and the systems found in these paintings were used to create variations.
​​​​​​​
One variation from the two systems discovered in Bridget Riley's and Josef Albers' paintings was combined together to create a coherent model. An additional system, tubing was also implemented into the design to add to the complexity.