Woodbury University, School of Architecture                                                                                          Instructor: Jeanine Centuri and William Hemsworth                                                                                             Spring 2020                                                                                                                                      Software Rhino
The National Health Foundation is an organization that strives to improve the health of individuals and under-served communities. In the Pico-Union community the National Health Foundation founded a Recuperative Care Center. The Recuperative Care Center serves and provides medical care for houseless persons who are to ill to recover from a physical illness or injury on the streets but not serious enough to be hospitalized for recovery. In addition to this, the Care Center serves to create a welcoming environment to allow individuals a break from homelessness.​​​​​​​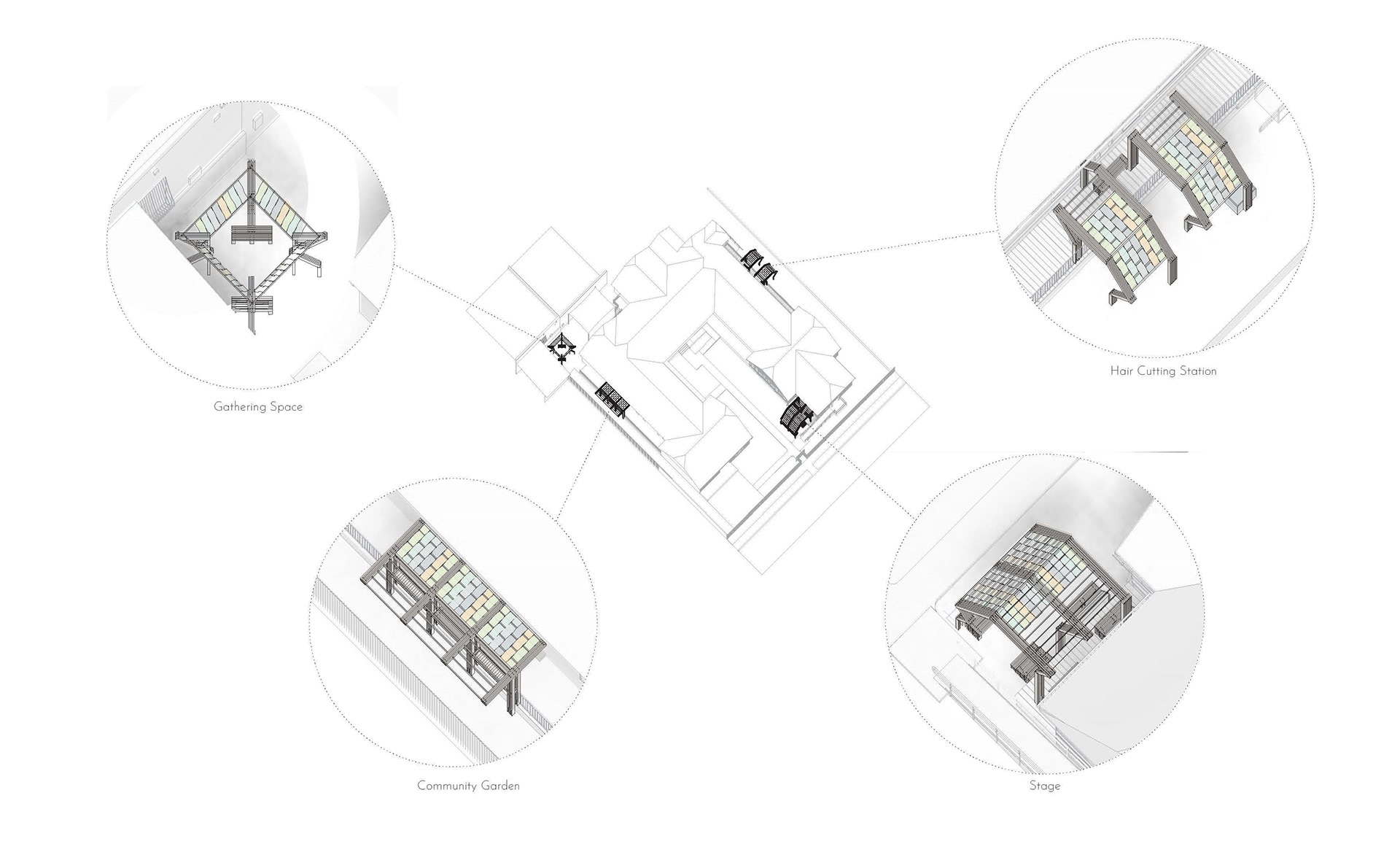 Pico-Union Community Spaces
In the Pico-Union neighborhood, there is a Recuperative Care Center founded by the National Healthcare Foundation. This Care Center provides a space for houseless individuals that are recovering from an illness or injury that cannot recover on the streets or in a hospital. At the Care Center, the individuals that work there create a space that houseless persons can have a break from experiencing homelessness and engage them with the nearby community. Part of this engagement includes trying to contact and locate secure housing for the houseless individuals when they leave the Care Center. While at the Care Center, the individuals are able to engage with the amenities the center provides and with the neighboring community. The amenities intended to be added are a stage space, gathering space, haircutting station, and a community garden. These amenities were planned to be built by the students and in group work during the course of the studio but due to Covid-19 plants were changed. Instead, the groups split off and created their own interpretations of these amenities that could be added to the Care Center.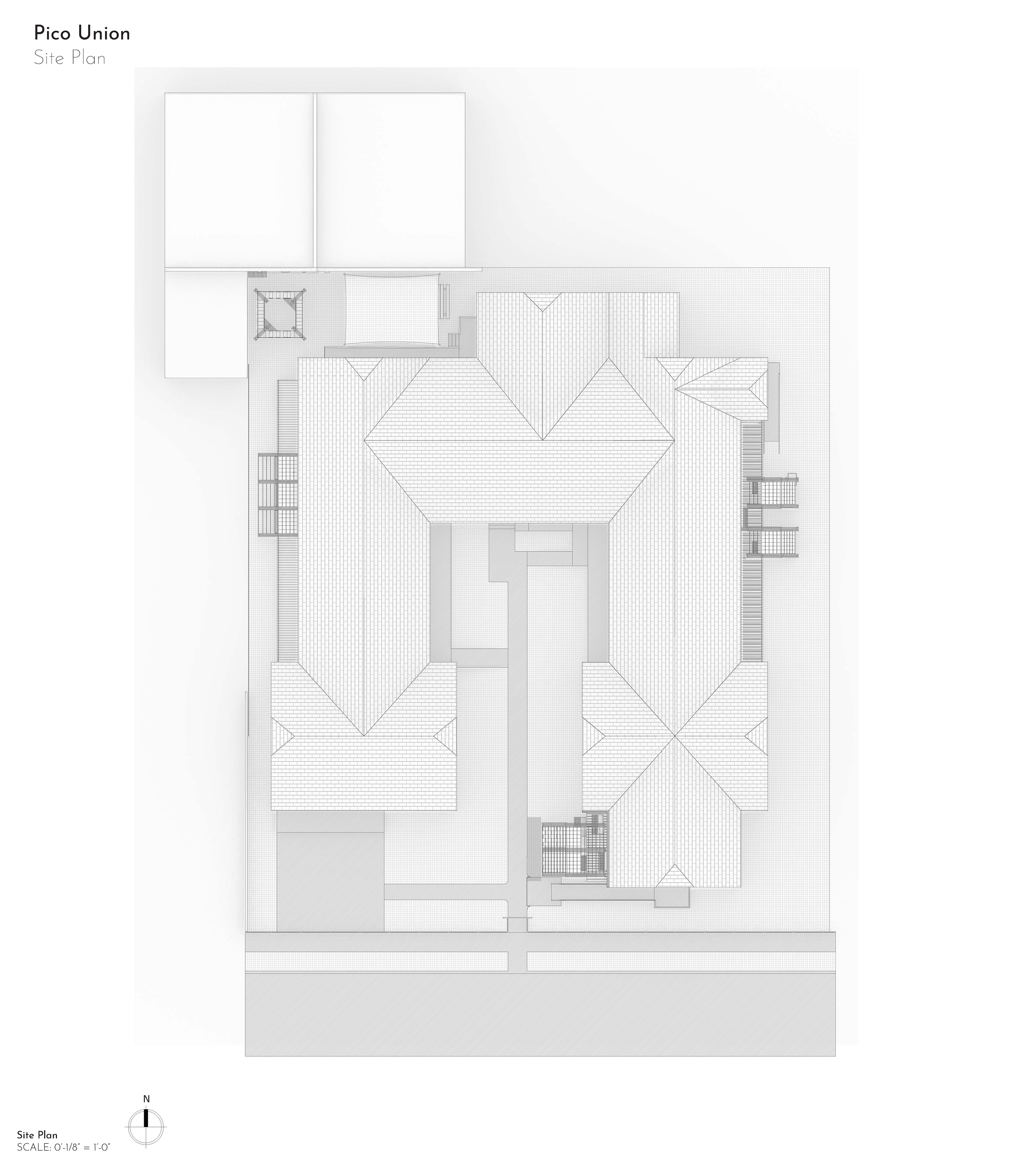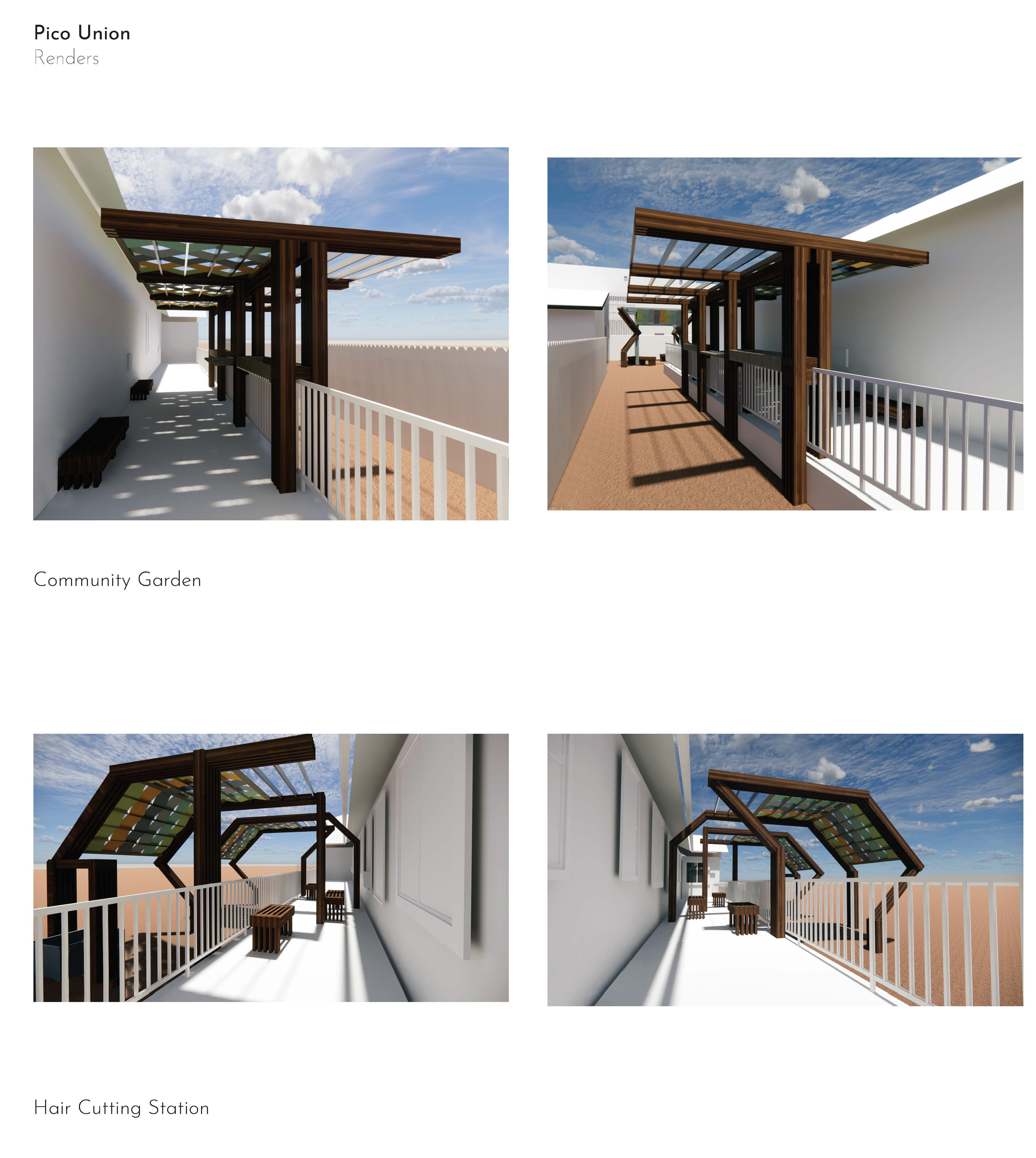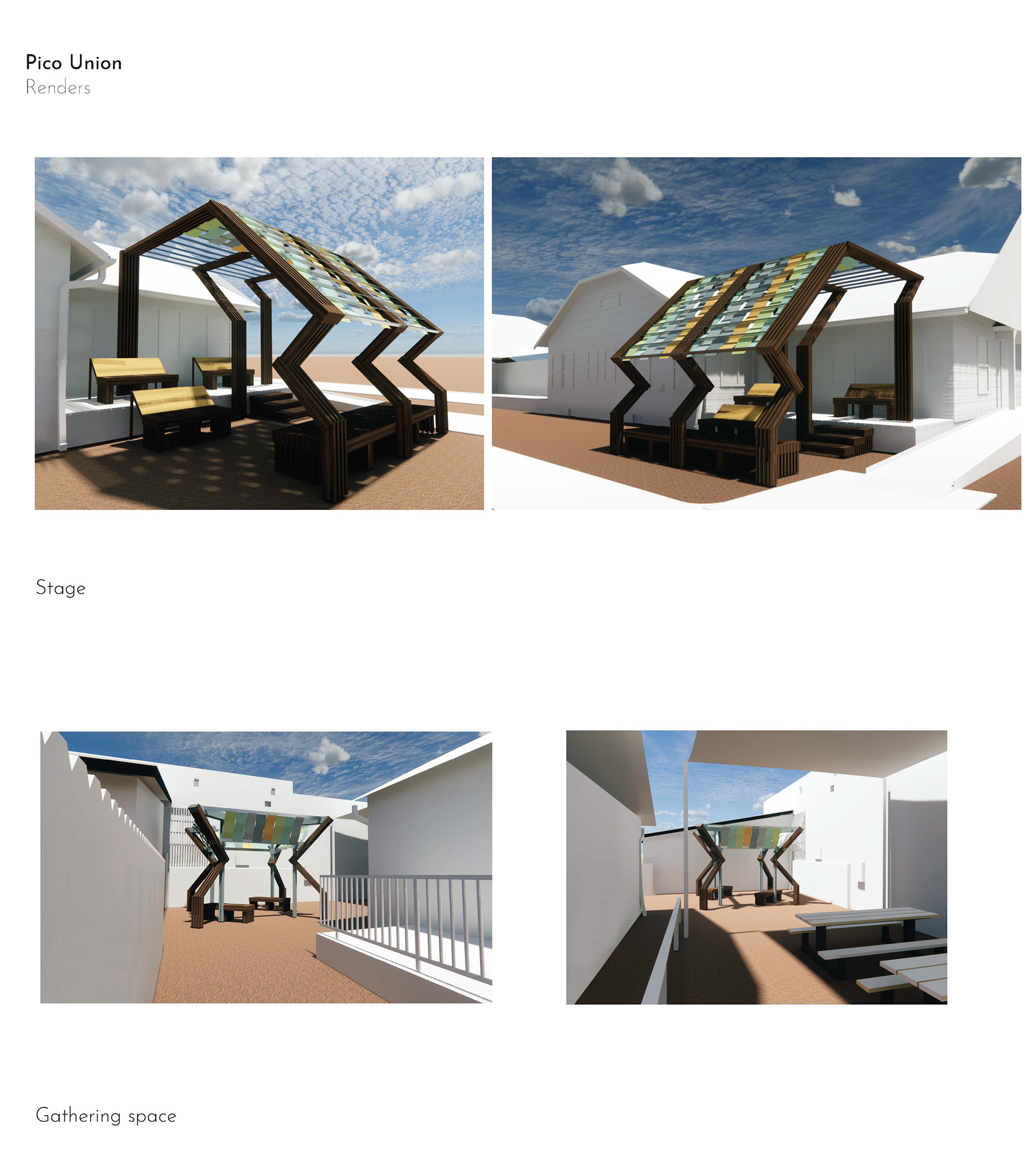 Community Garden Space
​​​​​​​  
T
he Community Garden Space is an area that services both the community and the individuals staying at the Recuperative Care Center, allowing a blending of the community staying at the Care Center and the community that lives around it. Located on the west side of the Recuperative Care Center, this area is transformed from a walking path into a secluded garden space. The individuals staying at the Recuperative Care Center are able to utilize this space as a semi-private area located a bit away from the gathering space and other additions to the Care Center. For the community, this provides a secure space that allows for greater access to healthy food options. As the needs of the Recuperative Care Center and the community changes the garden space is able to expand as the design has repetitive elements allowing for the growth of plants and the community that it serves.